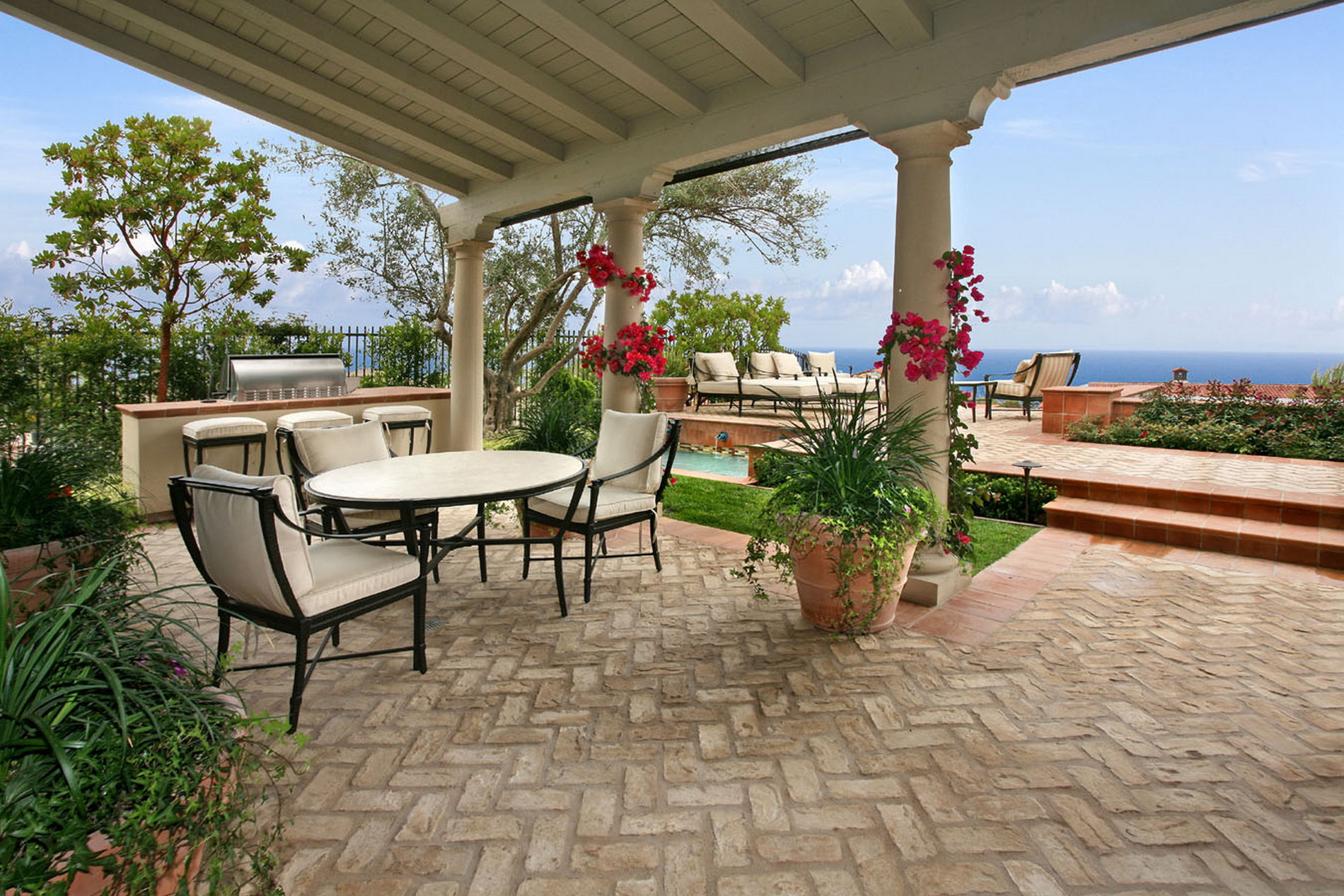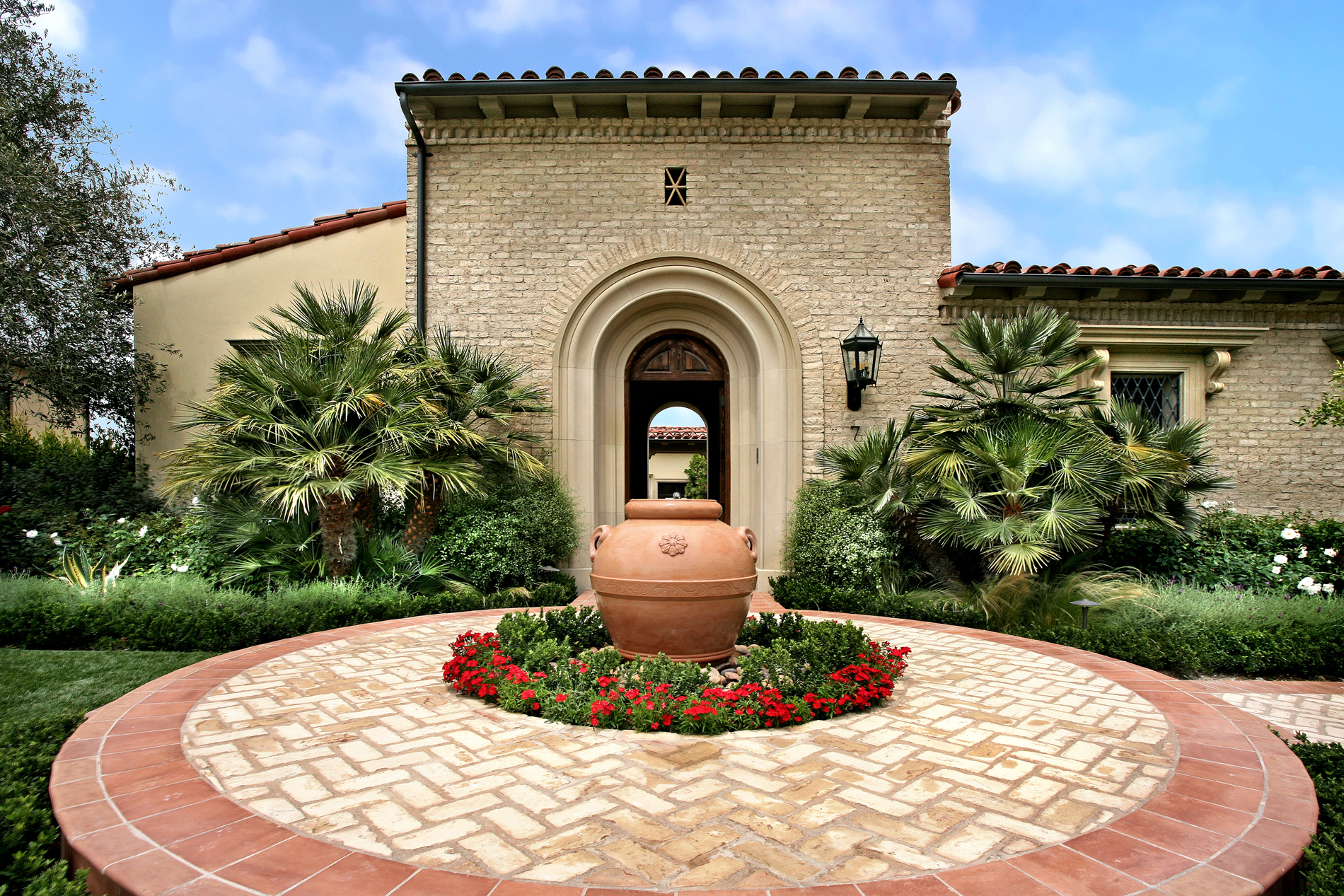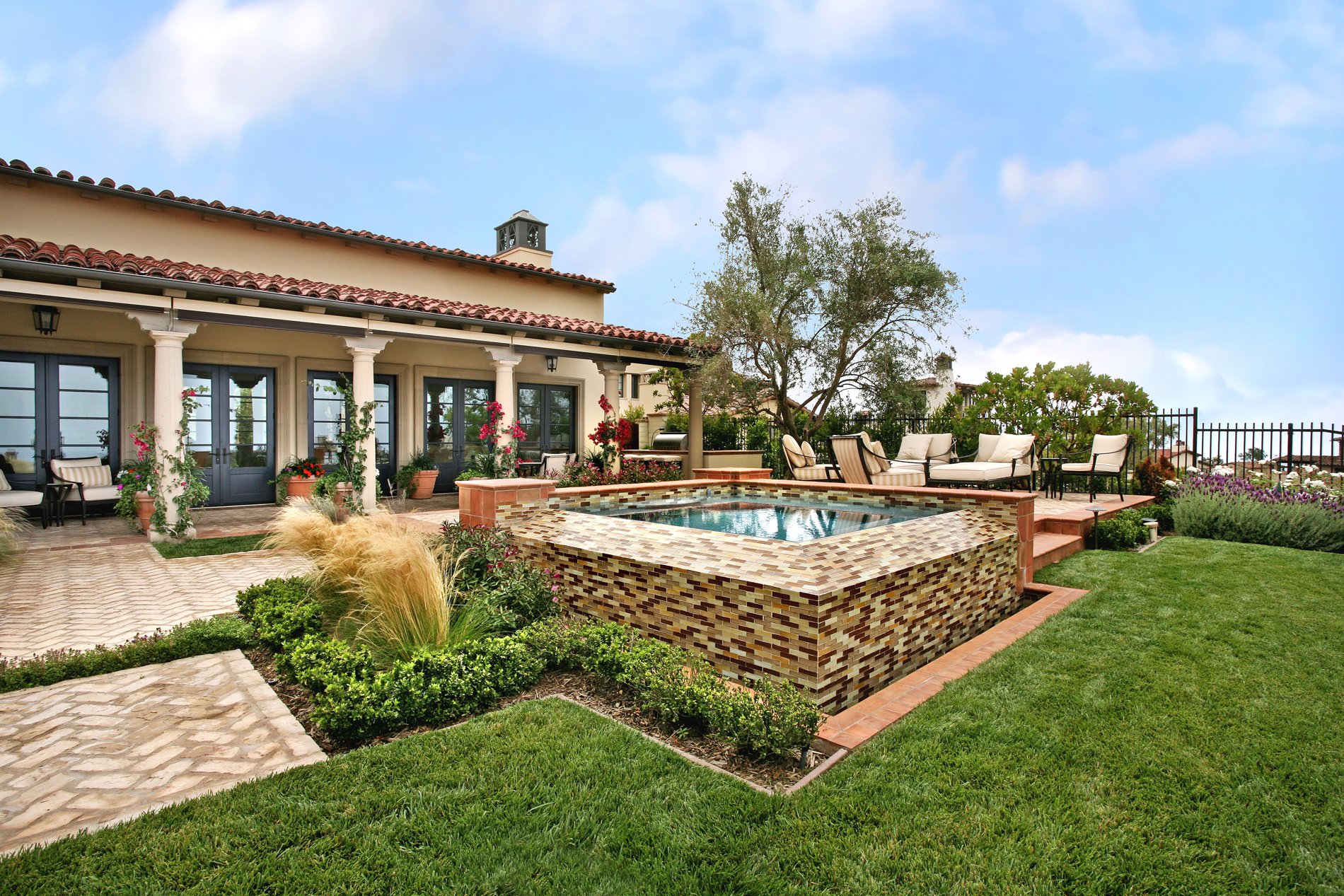 Mosen Residence
This charming project was designed for a fabulous elderly couple who appreciate spending their time enjoying the outdoors and especially the ocean views from their backyard.

As with most projects, the exterior materials should be complimentary to the home and its materials & style. To play off the aged brick veneer and color of the stucco, I selected an 'Antique Ivory Brick' by Glen Gary and set it in a herringbone pattern. Since the interior flooring of the home was comprised mostly of Terra Cotta tile, I selectedthe 'Spanish Cotto' 6" x 13" from Walker Zanger as a banding, stairs, and veneer material on key features. These two materials provided the contrast in color and texture we were looking for, while also matching the home quite well.

Overall, this design incorporates multiple fountain features, a cozy courtyard highlighted by a quaint fireplace with accent walls, rear yard BBQ counter next to a dining patio under covered loggia, an infinity spa, and several patios for small gatherings.

The Clients love their exquisite outdoor environment and have enjoyed it on a daily basis since its installation.